On days like these you can't help but feel your best! We have had sunshine and warm temps galore the last couple days which means I have been on a photo spree of Spring beauty.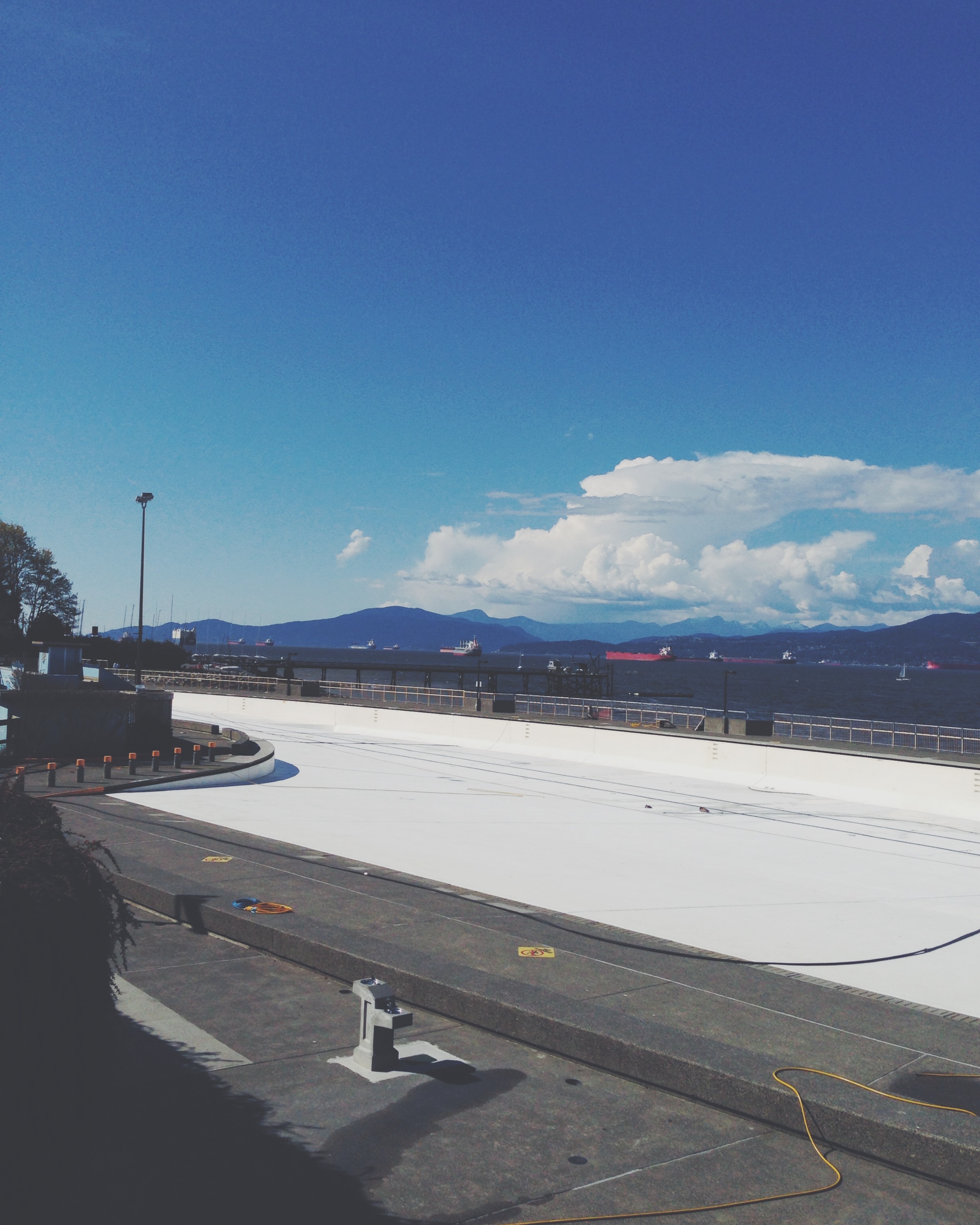 First to note, I was excited to see that Kits Pool was being prepped for the season. All the duck and seagull poop has been scrubbed from the deck and the murky brown water that settled over winter was drained. After a good scouring, the bright white bottom was revealed! She's a beaut. I discovered the joy of swimming last year thanks to my good pal Bryan. It's such an incredible pool, right on the ocean, 137m long. Initially it was a huge challenge just to swim one length but in a matter of a couple weeks I worked up to 2.6km of front crawl - stoked. We shall see what this season holds!
Yesterday I went to sit at my "secret spot" on Kits Beach to enjoy the quiet. The sun was on my face, a slight breeze playing in my hair and the waves were gently lapping at low tide. I love watching the crows, seagulls and ducks busy themselves with algae and mussel snacks, being sure to let each other know which territory is theirs. On occasion I may be graced with a blue heron or bald eagle flying overhead. There are always passerby's with their dogs; often we share a smile as they walk by but on this day an old chap named Allen and his West Highland Terrier, Primrose or "Prim", stopped to chat. We had a really nice talk about life, passions, balancing it all and, about Prim's penchant for "ratting" the beach everyday. He takes her for daily walk amongst the rocks and driftwood so she can fulfil her passion of catching rats - she is very good at keeping the population at bay apparently. She wasn't too fussed with me at first, but eventually, as Allen and I talked, she came up to me for a good bum scratch and nestled herself under my knees as I sat. I have to say it kinda made my day.
Today, I was at Matchstick for a latte (because they are the BEST), sitting on the benches under the flowering magnolia and cherry blossoms with a couple of carpenters on their break. I decided to say hello and we had an awesome chat for about half an hour as they ate their lunch and I drank my coffee. I didn't get their names but they were both from Langley and the one dude talked of his dream to have a farm on a piece of land where he would ride his horse out on the pasture, go fishing in the nearby stream, and just live the simple life. Break time ended and they went back to work on a nearby restaurant coming in - they didn't know what it was going to be and didn't care. But the company was great.
So, I challenge you to smile and talk to strangers. It's lovely to get to know someone, even if only for a few moments. I think my next challenge will be to take photos of the strangers I talk to so I can share with you ;)
beth xo